Hormones Exert a Powerful Influence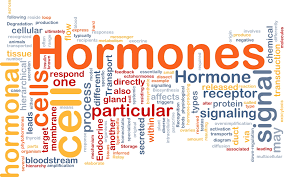 Problems with weight, memory, sleep, digestion, blood pressure, high cholesterol, cravings, addictions, sexual dysfunctions, and problems associated with the immune system, are all influenced by the endocrine system. Endocrine problems lead to a wide spectrum of symptoms that in most cases can be reversed using natural methods.
A primary marker of the aging process in both men and women is a reduction in normal hormone levels which is responsible in large part for infertility, decreased energy and muscle strength, loss of libido, depression, mood swings, inability to cope, and an increase in the symptoms of PMS and menopause.
Performance Hormones
We measure biomarkers that indicate hormone dysfunction and it's effects on muscle growth, fat storage, mood, and libido.
DHEA

Free Testosterone

Testosterone

Estradiol

SHBG
Metabolic Hormones
Metabolic hormones can measure the body's balance of stress and weight gain/loss, both of muscle and fat.
Balance and Interaction is Critical in Avoiding Negative Consequences
The negative effects of testosterone are primarily due to overproduction or intake through supplementation in exogenous(synthetic pharmaceutical formulation) or unsupervised androgen consumption. The side effects are similar to estrogen dominance, since testosterone transforms into estrogen when in overabundance.
Metabolites of sex hormones can be toxic and are not limited to synthetic hormones. Excessive endogenous (naturally produced) estrogen and estrogen metabolites are believed affect the risk for estrogen-dependent health conditions such as breast cancer, lupus, osteoporosis, and heart disease.
The Impact of Hormone Replacement Therapy
Bio-identical hormone replacement therapy has many advantages, however; it is best to seek medically supervised treatment accompanied by specialized hormone support products designed to protect from negative side effects.
We offer products that can be used in conjunction with bio-identical prescriptions to achieve the best hormone balance possible and to protect from toxic metabolites like DHT, estrone, and others.