PERSONALIZED EATING + SUPPORT TO WIN

SUPPLEMENTS
Researchers from Harvard Medical School and the Harvard School of Public Health state in the Journal of the American Medical Association that "suboptimal intake of some vitamins—above levels causing vitamin deficiency—is a risk factor for chronic diseases and common in the general population," adding that, "it appears prudent for all adults to take vitamin supplements." Dr. Alex Vasquez, co-author of the Textbook of Functional Medicine notes that;
"Vitamin" deficiencies—especially when mild—can result in 'long-latency deficiency diseases' that can include osteoporosis, chronic pain, depression, heart disease, and cancer." Taking a quality, high-potency multiple every day just makes good sense. Look for whole food vitamins that have not been chemically altered or artificially "spiked".
Regardless of the widespread acceptance of natural health in recent years, we do not suggest self-care purchase of over the counter vitamins and supplements.
We offer only pharmaceutical grade all natural formulas backed by science. Our recommended formulations are in the most bio-available form and designed to help achieve vitality and assist the body's ability to adapt to stress and move toward a balanced state of health.

Vitamins and Supplements »
OUR HEALTH IS A REFLECTION OF WHAT WE EAT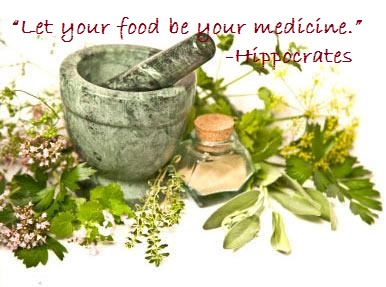 While there is no one size fits all when it comes to nutrition, you are what you eat from your head to your feet.
Are you ready to eat your way to much better health and fitness?
I Am Ready »