Inflammation is normal. It is a natural physiological response that is triggered when the body begins to repair damage or injury. However; inflammation should be limited with a definite beginning and end. It should not continue beyond about ten to fourteen days. On-going persistent inflammation is destructive, not restorative.
One of the keys to improving chronic disease (heart disease, diabetes, arthritis, asthma, etc.) is stopping the cycle of chronic inflammation.
Here's the takeaway. Leaky gut and bad gut flora are common because of the modern lifestyle. If you have a leaky gut, you probably have bad gut flora, and vice versa. And when your gut flora and gut barrier are impaired, you will be inflamed. Period.
This systemic inflammatory response then leads to the development of autoimmunity. And while leaky gut and bad gut flora may manifest as digestive trouble, in many people it does not. Instead it shows up as problems as diverse as heart failure, depression, brain fog, eczema/psoriasis and other skin conditions, metabolic problems like obesity and diabetes and allergies, asthma and other autoimmune diseases.
Gone to Pot, Fatigued, and Depressed Because of Chronic Inflammation
SYMPTOM

Gum disease



Spare tire around the waist

Skin problems like eczema or psoriasis, or is your skin red and blotchy

High blood glucose



Allergies

Digestive problems



Puffy face and/or bags under your eyes

Always tired



Depressed anxious or suffering from brain fog

TOTAL BOXES CHECKED
If you have checked two or more boxes in this group, there is a fairly good indication that something is not right and your adrenals could use some help. Without a few basic tests, you can't know for sure.
Note: The information contained in this Inflammation Quiz is not intended to replace a one-to-one relationship with a qualified health care professional, and is not intended as medical advice, but as guidelines for determining the underlying cause of your symptoms.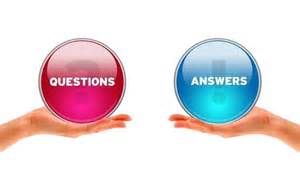 You are encouraged to make your health care decisions in partnership with a qualified healthcare professional.