We've only recently begun to understand the extent of the gut flora's role in human health and disease. Among other things, the gut flora promotes normal gastrointestinal function, provides protection from infection, regulates metabolism and comprises more than 75% of our immune system. Dysregulated gut flora has been linked to diseases ranging from autism and depression to autoimmune conditions like Hashimoto's, inflammatory bowel disease and diabetes.
Unfortunately, several features of the modern lifestyle directly contribute to unhealthy gut flora:
· Antibiotics and other medications like birth control and NSAIDs
· Diets high in refined carbohydrates, sugar and processed foods
· Diets low in fermentable fibers
· Dietary toxins like wheat and industrial seed oils that cause leaky gut
· Chronic stress
· Chronic infections
When the intestinal barrier becomes permeable (i.e. "leaky gut syndrome"), large protein molecules escape into the bloodstream. Since these proteins don't belong outside of the gut, the body mounts an immune response and attacks them. Studies show that these attacks play a role in the development of autoimmune diseases like Hashimoto's, Fibromyalgia, and type 1 diabetes, among others.

This is a crucial point to understand: you don't have to have gut symptoms to have a leaky gut. Leaky gut can manifest as skin problems like eczema or psoriasis, heart failure, autoimmune conditions affecting the thyroid (Hashimoto's) or joints (rheumatoid arthritis), mental illness, autism spectrum disorder, depression and more.
Gut Check: Am I Fed Up, Full Up, and Grossed Out
SYMPTOM

Can pass gas upon demand



Constipation, or other bowel difficulties or irregularities

Need to leave the room to pass gas because the odor is so gosh awful

Need to use air freshener after having a BM because the odor id so offensive



Bloated





Frequent belching


TOTAL BOXES CHECKED
If you have checked two or more boxes in this group, there is a fairly good indication that something is not right and your digestion could use some help. No testing needed.
Note: The information contained in this Digestive Quiz is not intended to replace a one-to-one relationship with a qualified health care professional, and is not intended as medical advice.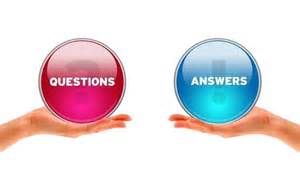 This is not a diagnostic test. It is meant as a nutritional guide to raise awareness of suboptimal microbial and enzyme levels. It may also help you determine whether you should have further discussions with your healthcare practitioner.